Extra-virgin Olive Oil
Sicily's Gold.
Naturally precious.
Our Territory
Our Farm is located in Villalba (CL), a small country town at the center of Sicily, 650 meters high.
Since its foundation in the 17th Century by Marquise Palmeri, the economy of this town revolved around cereals, chickpeas, the world-famous Villalba's lentils, tomatoes, garlic, olives and almonds, thanks to the untouched nature, a mild climate and the fertility of our soil.
Here, among the gentle slopes, characterized by a calcareous, montmorillonite clay matrix, rich in mineral salt and trace elements – a good premise to the taste of fruits and vegetables – we take care of around 10 hectares of olive groves, making a Premium, organic extra-virgin olive oil, representing the best of Sicilian oil.
A Family Passion
Plumeri's Farm is the result of two generations of farmers who settled in those districts, and was established in 1995, after two exact choices: to stay faithful to local farming traditions and expertise for the olive groves, and to adopt the most modern techniques for oil production and storage for the mill.
Our goal is unique: highlight the genuine and natural features of our product, with no degradation and compromises, to raise the quality bar.
Our Farm owns more than 3000 olive trees, belonging to the typical local cultivars (Nocellara del Belice, Carolea, Biancolilla) and we've been following the Organic Cultivation Process as per EC Reg. 834/2007.
The compliance to this Standard is certified by an authoritative third party Body, BioAgriCert S.r.l..
Production
Olives are gathered in early ripening, generally at the end of October, when they start to change color, from green to black – this stage is known as "veraison".
Once gathered, olives are directly taken to the mill, located within the plantation, where the milling takes place within a few hours, to ensure the lowest acidity possible (and therefore a better resistance to oxidation) and a high count of polyphenols (known for their anti-age properties).
The oil production is a "continuous cycle", to avoid any manipulations which may compromise the hygienic features of the process.
The cold extraction process (with temperature laying under 27° C) is executed in our next generation plant designed by Pieralisi, a world-class leader in oil industry.
Then, the freshly-milled oil is transferred into large, special stainless steel tanks, sealed away from air, light and temperature drifts.
A unique sensory experience
The freshly-milled oil is bright green. In time, it gains an iridescent gold effect and a fruity perfume, full and pleasant, together with the typically persistent aroma, reminiscent of the smell and the taste of olives.
Organic olives are only gathered when they reach the right stage of ripening.
The care for the production is crucial, in order to get the best organic, extra-virgin olive oil and to provide customers with the excellence they're looking for.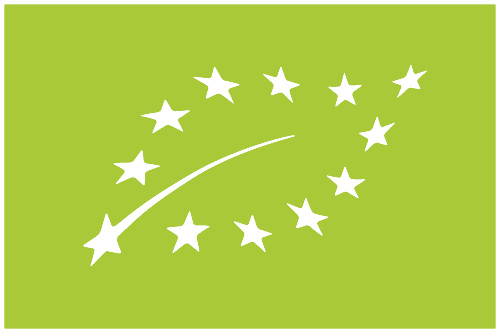 Inspection Body authorized by MIPAAF
IT-BIO-007
Italian Agriculture
Inspected Operator no. F32S